Cannelait
(/kan.le/)
A play on words on 'Canelé', Bordeaux's iconic pastry shaped like a Doric column, 'canne', and 'lait', French for (sugar)cane and milk respectively, the two main ingredients of any dessert.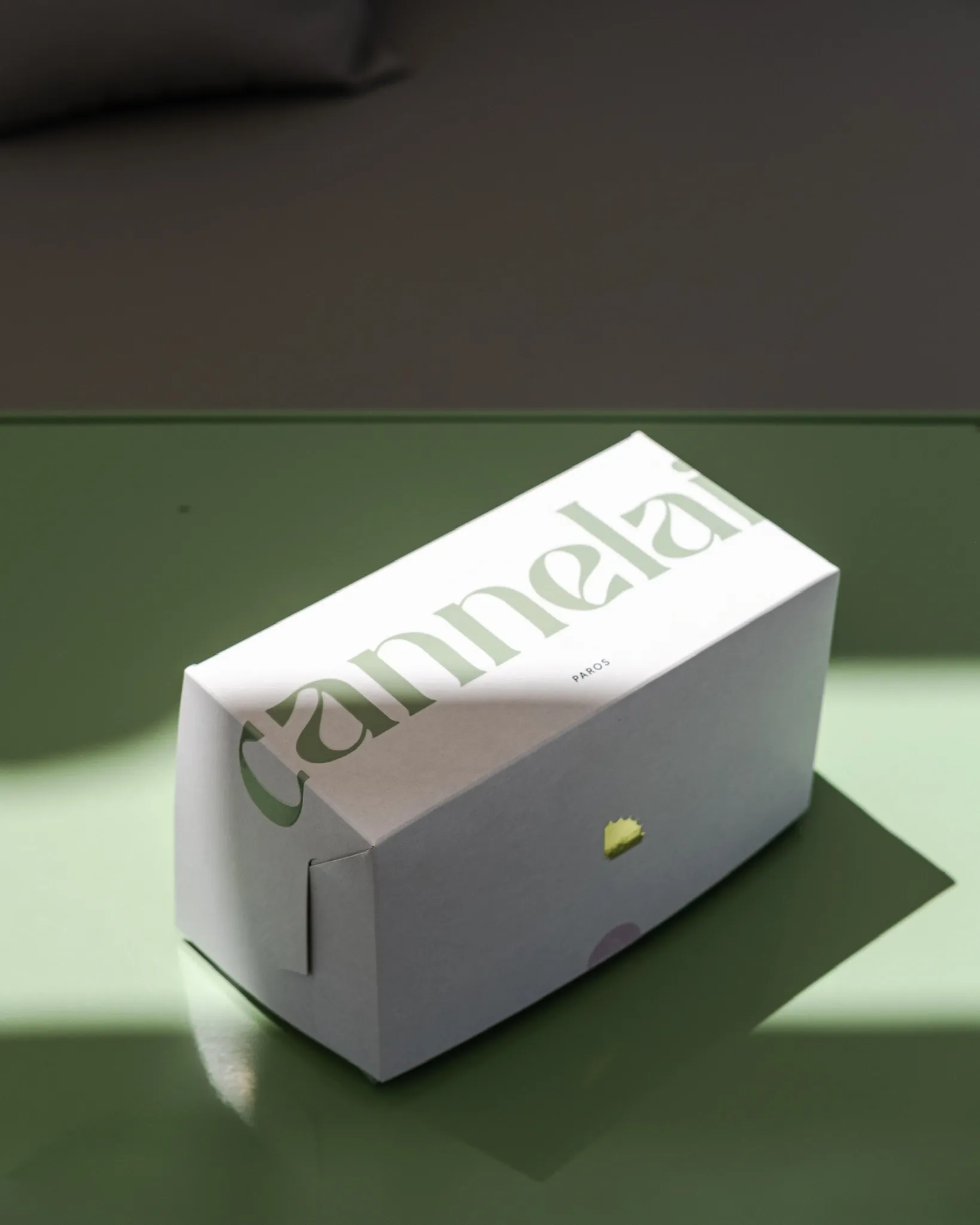 We pledge to maintain an artisanal production that respects seasonality and the savoir-faire of Greek and French pastry.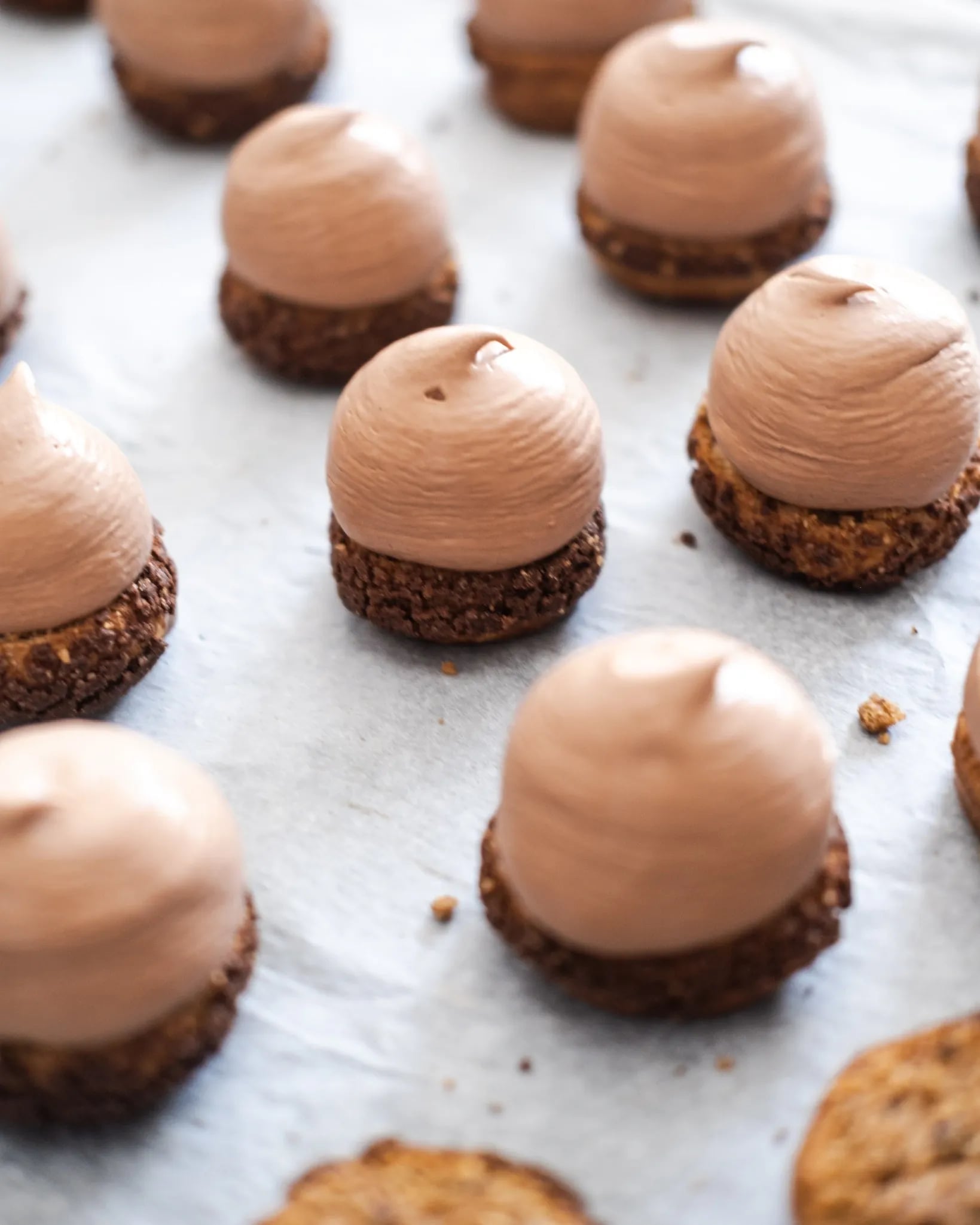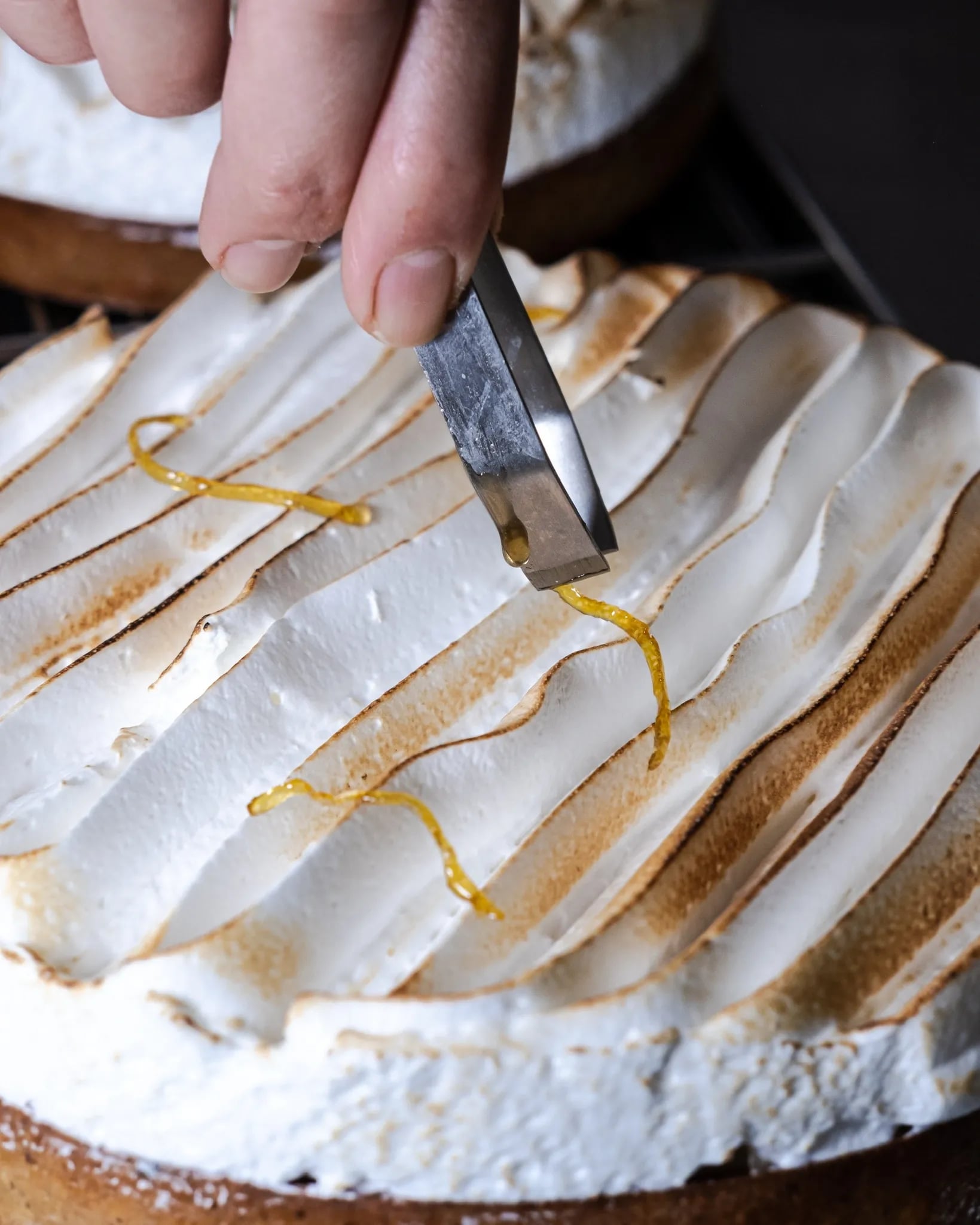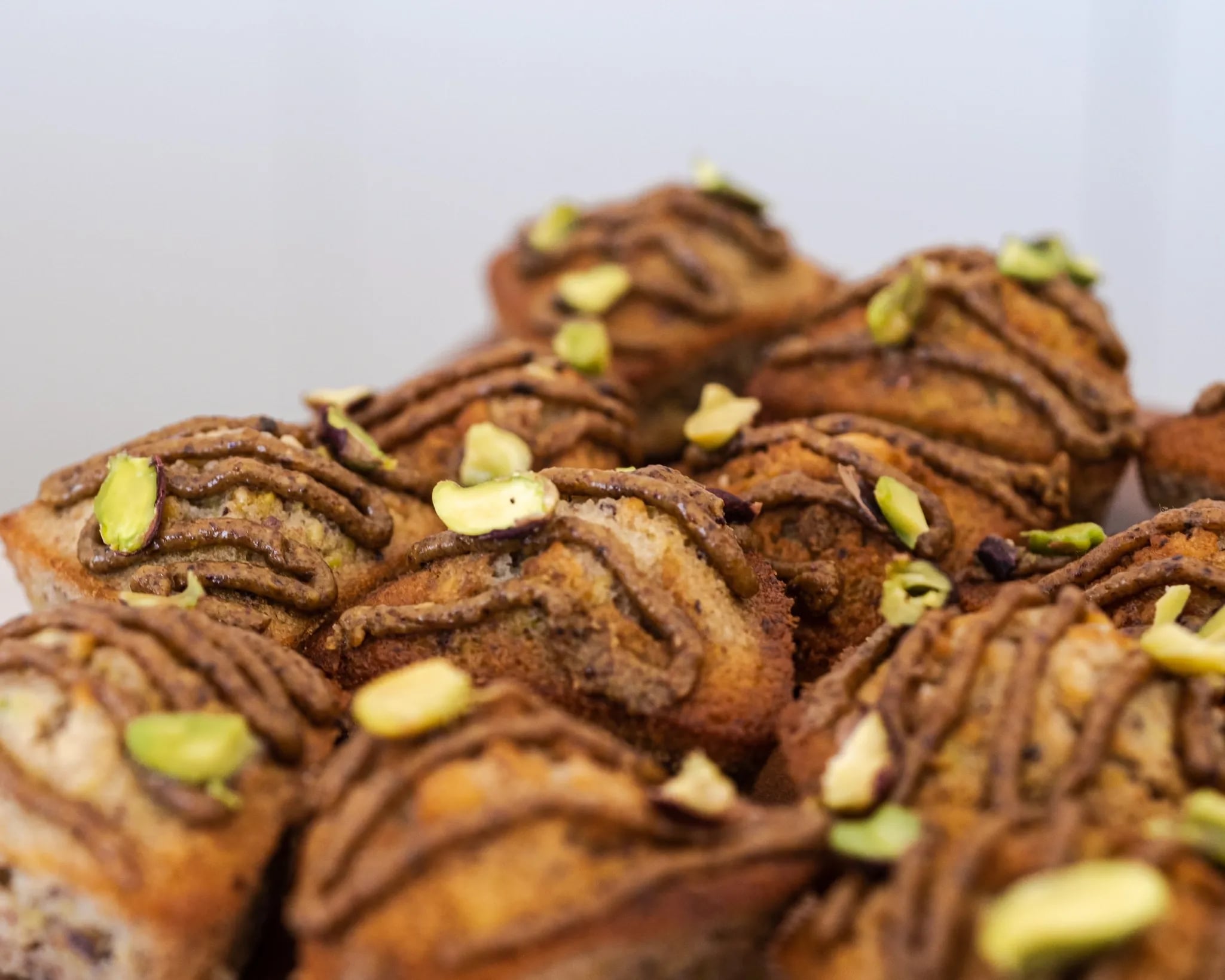 Mission Statement
All our products are made with natural ingredients and are free from premixes, artificial colourings, and chemical preservatives.

We not only source as many protected designation of origin (PDO)- and protected geographical indication (PGI)-label products as we can from all around Greece, but also partner with local artisans to ensure the Greek heritage of using one-of-a-kind ingredients, in addition to fresh handpicked herbs from our organic garden in Santa Maria. For quality purposes, we exceptionally introduce premium single-origin components from overseas (notably France, Ecuador, West Africa, Java, and the Caribbean) such as chocolate, coffee, spices, and heavy cream, proudly using Montaigu PDO butter.

Last but not least, each of our sweet and savoury creations and beverages are handmade and packed with care on site. We also preserve and grind our very own citrus confits, praliné pastes, and spice blends to give life to our baked goods.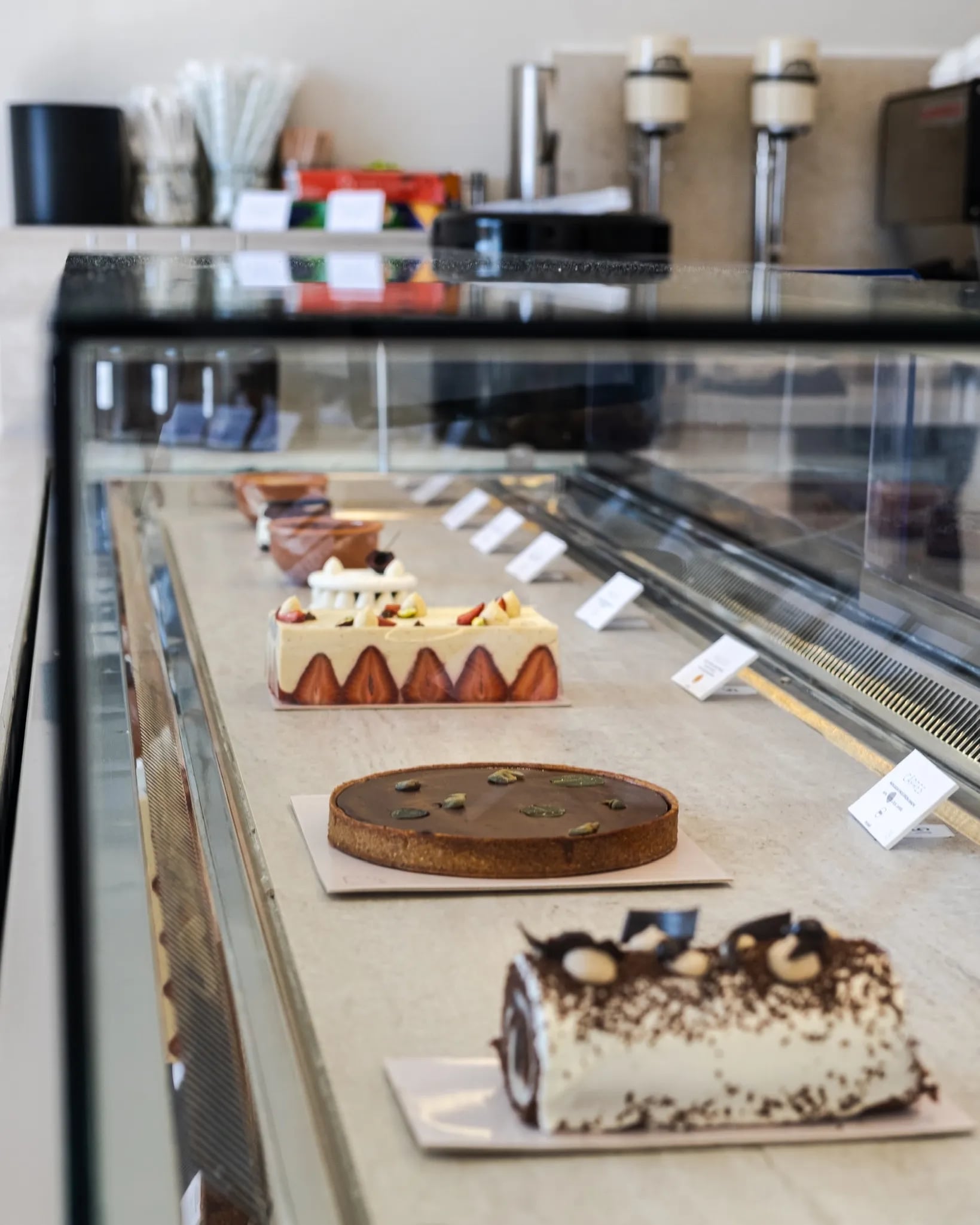 ## Sophisticated Desserts Our pastry chefs, Renie and Konstantinos, use a combination of French techniques and Greek flavours to create **surprising and delightful new recipes.** Our dessert **menu changes** frequently to reflect seasonal availability. We recommend trying our best-selling desserts, such as the _Profiteroles with cacao nib cream and chocolate coffee sauce, or the Lemon Pepper Tart with Nepalese Timut pepper, torched Italian meringue, and black lemon._ Before leaving Paros, stock up on our delicious **jams and spreads** to enjoy throughout the winter, as well as gifts for your loved ones back home, such as our assorted selection.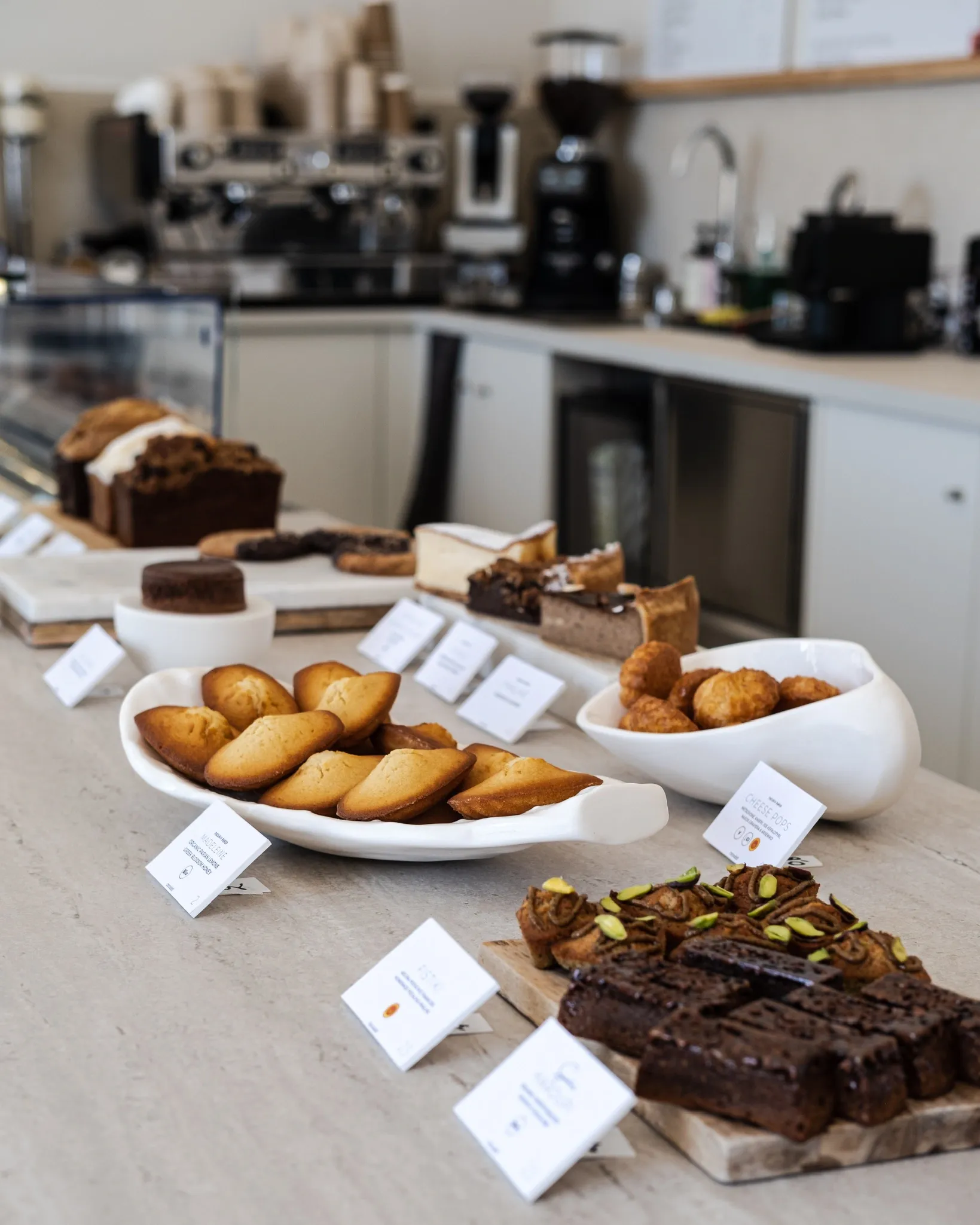 ## Pastries Our wide selection of homemade **viennoisseries, baked goods, cakes, and cookies** are made with the highest-quality ingredients, such as French-imported butter and daily-delivered free-range Parian eggs. Take them home or savour them on our terrace for breakfast or brunch.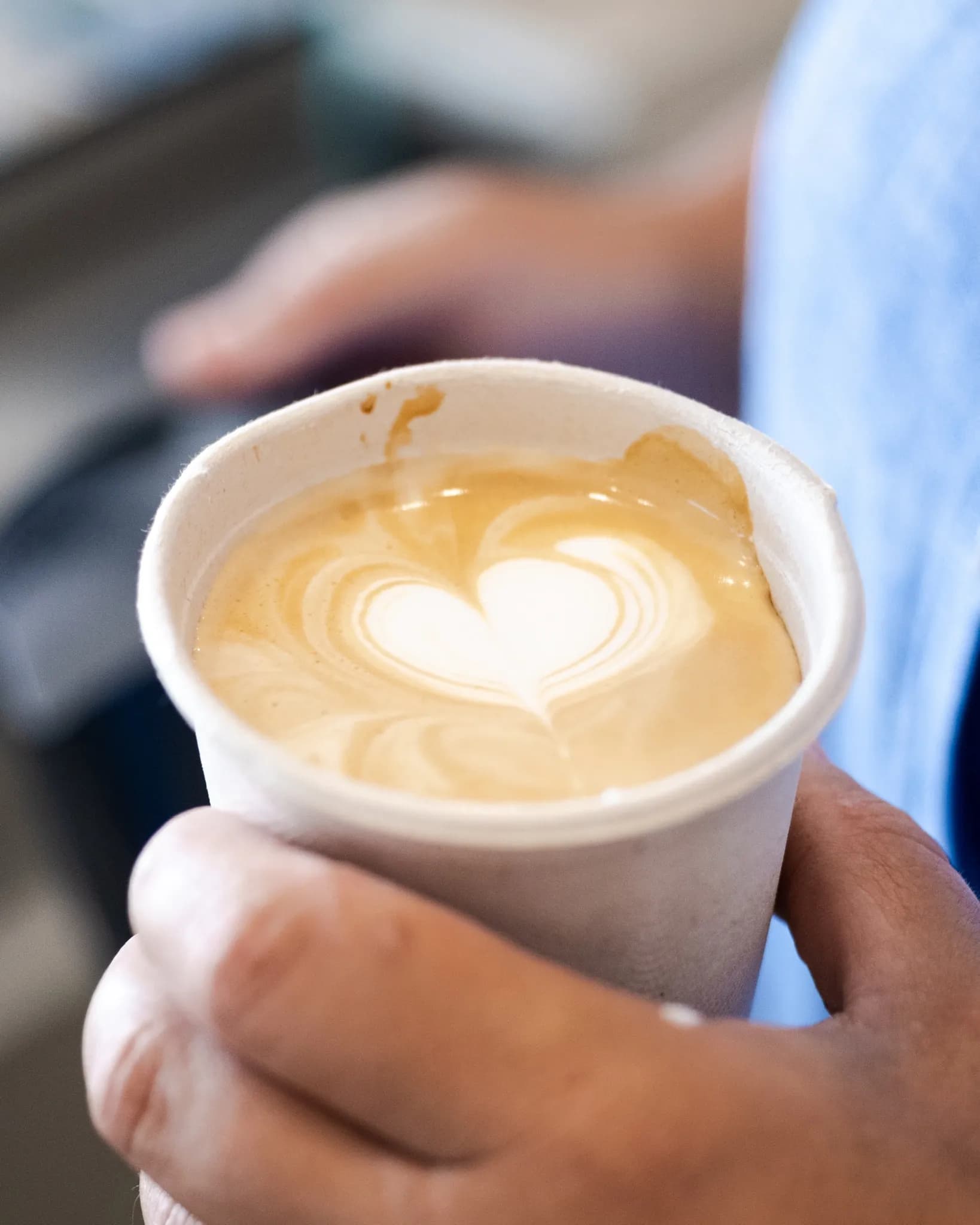 ## Specialty Coffee The Cannelait café uses only the finest specialty coffee beans, representing the **top 10% of the world's coffee production** in terms of quality and taste. Our main blend is a balanced mix of two small Brazilian producers of **100% arabica beans** and roasted in small batches at the Athenian microroastery Handpickers, resulting in a rich, full-bodied coffee with notes of nuts and dark chocolate. We also offer **single-origin** coffee beans, including Ethiopian and limited-edition microfarm coffee, while our **decaf** blend is processed with Swiss natural mountain water and 100% chemical-free. You can also purchase **freshly roasted specialty coffee beans ground on the spot**, as well as our handmade coffee **syrups**, available in cardamom, strawberry, chai, and real vanilla bean flavours, stored in 100-ml vials safe to carry in your hand luggage.
Made to order
We are delighted to offer a variety of cakes made to order for your events, including custom wedding cakes for ceremonies on Paros. All with gluten-free, sugar-free, lactose-free, and vegan options.
Partnership opportunities
At Cannelait, we are always on the lookout for new partnerships to expand our business. We supply hotels with welcome baskets of sablé biscuits and cakes, and provide custom gifts to villas and other properties listed online (such as Airbnb).
If you own a hotel or restaurant in Paros or Antiparos and are looking to enhance your dessert menu, please reach out to us—we would be thrilled to discuss a potential partnership with you!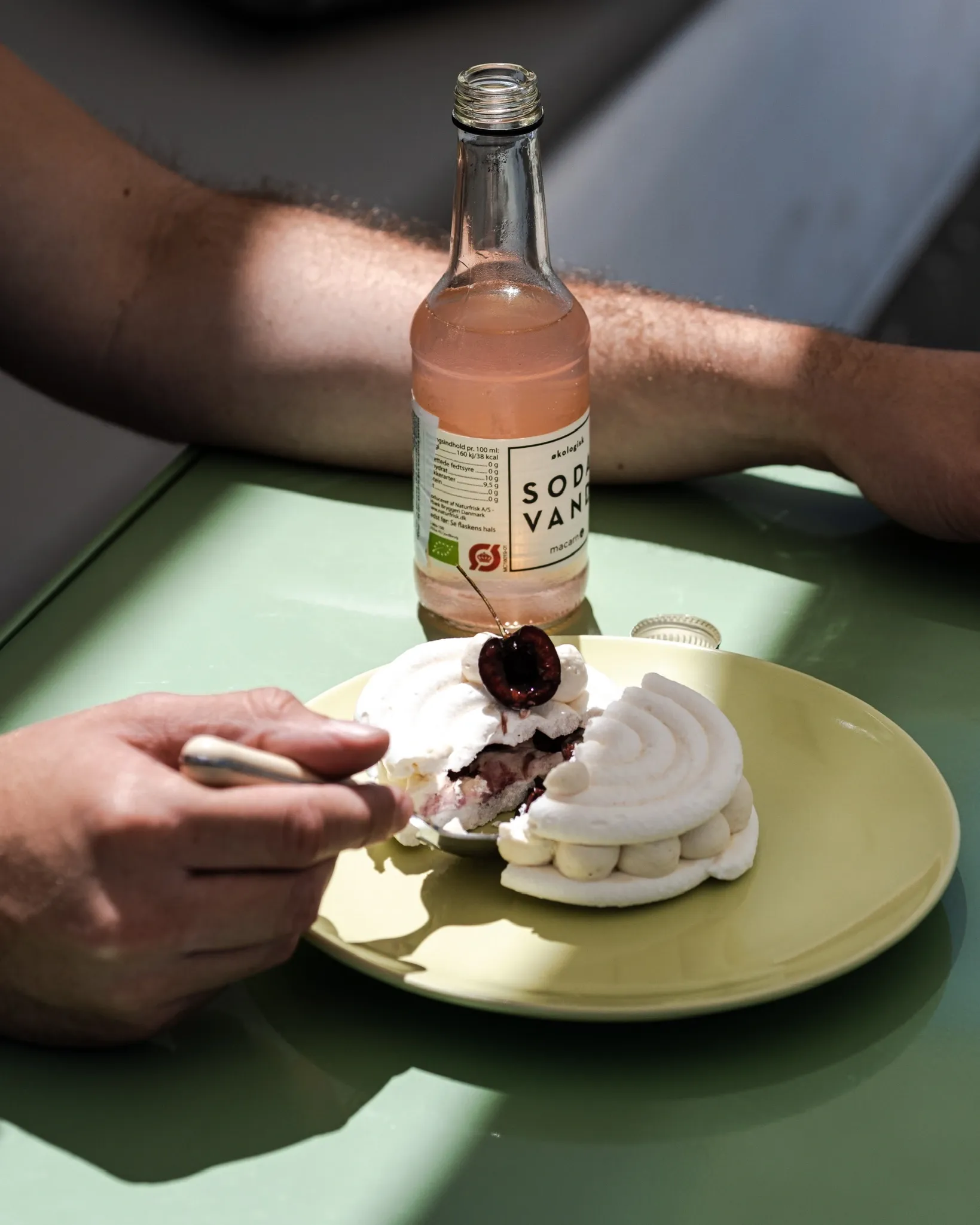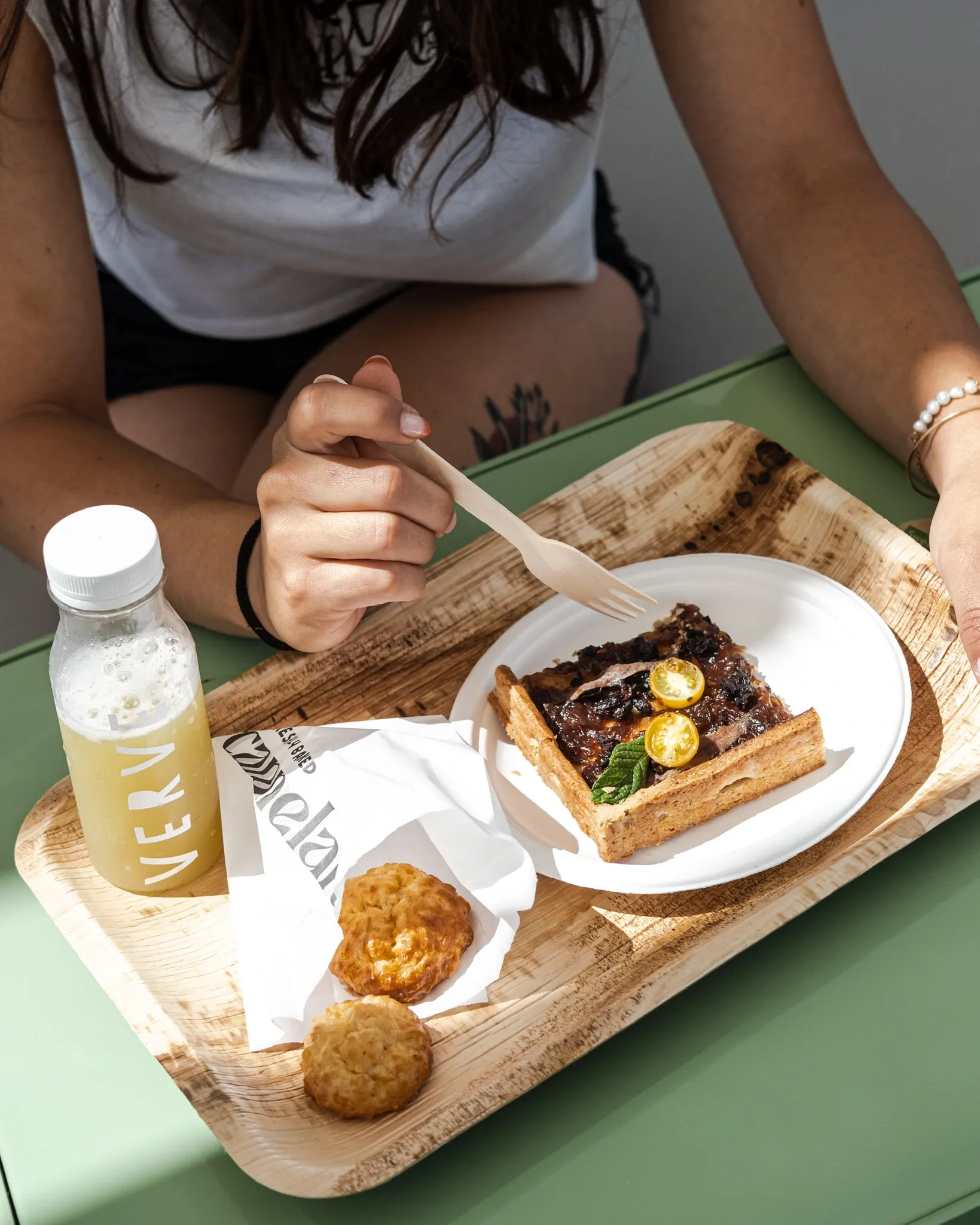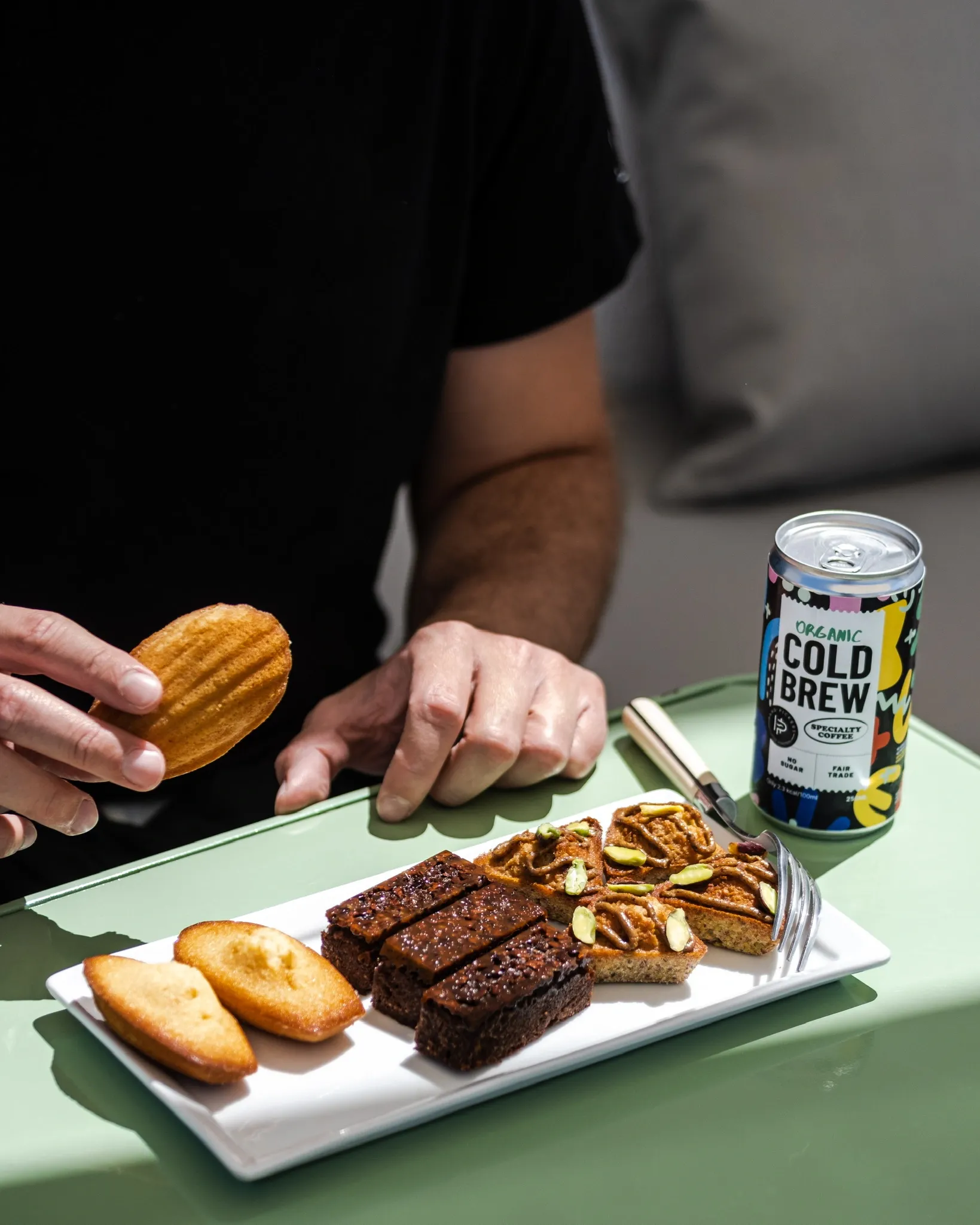 PDO, PGI, and Other Single-Origin Ingredients
Aegina Pistachio • Chios Mastic • Corinth Raisin • Kymi Fig • Organic Thassos 'Throuba' Olive • Zagora Apple • Manouri • Metsovone • Kaseri • Feta • Naxos Graviera • Naxos Arseniko • Ios Ketalotyri • Syros San Michali • Crete Graviera • Domokos Katiki • Marsala wine • Kirsch de Fougerolles • Montaigu butter • Kampot, Timut, and passion fruit peppers • Indonesia, Mexico, and Madacascar vanillas